Select a plan and create a new server request on Amimoto Managed Hosting.
To create your first Amimoto server, you should already have an account and a verified payment method.
If you're already done that, let's create your first Amimoto server request.
Request a new server
On the Amimoto Dashboard Overview page, you view existing servers or request a new server.

Click the [Create new server] button to begin your request.
From that link you'll see the available plans & pricing for Personal, Professional, and Business Enterprise.
The full list of pricing and comparisons are also available on our pricing page.
Select billing cycle and plan
AMIMOTO is available by month or annually at a discounted rate. From the list of available plans, choose the one that best fits your needs.
If you need help selecting a plan, just let us know. We're happy to help.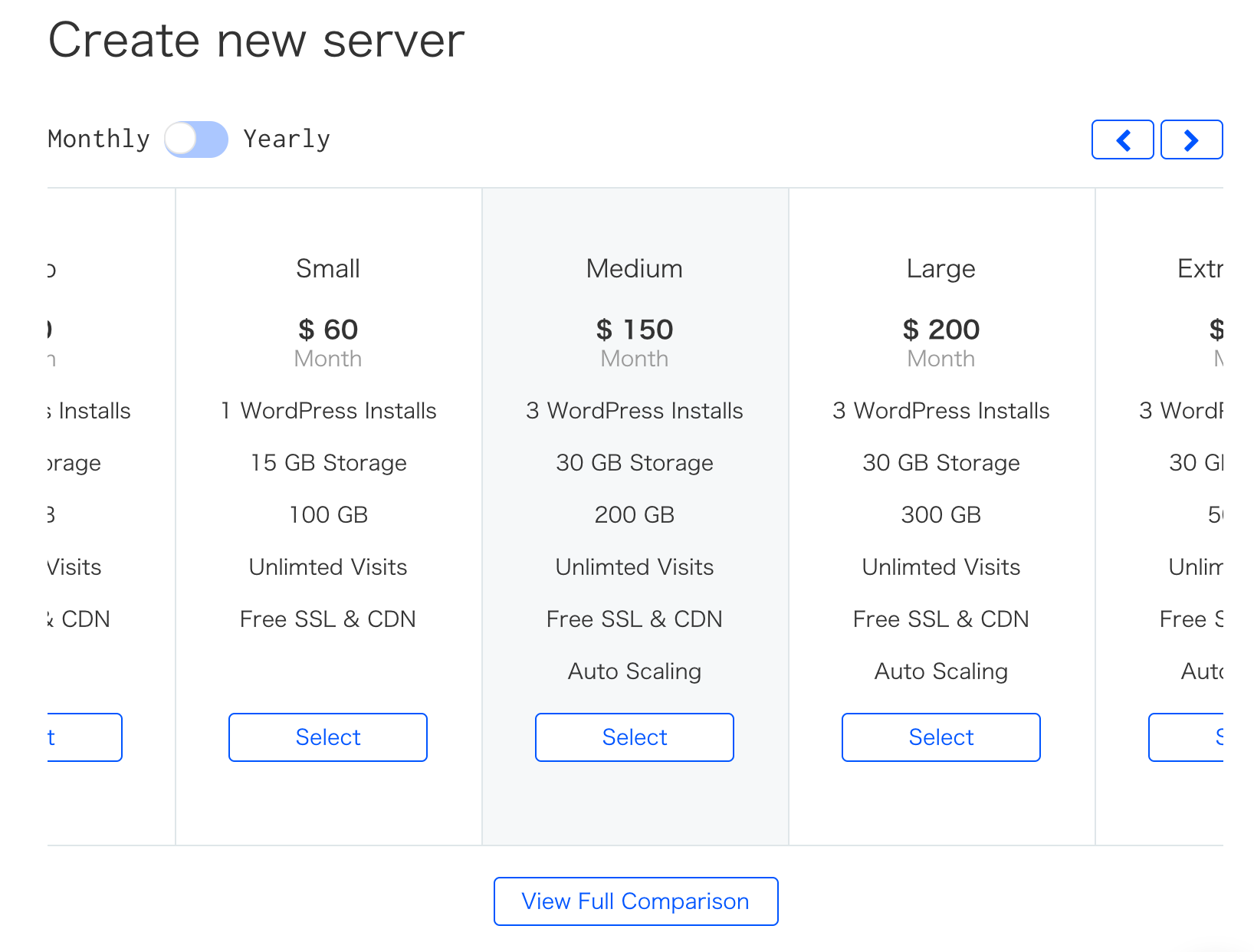 Confirming your order
After selecting a plan, you'll be prompted with a server order summary confirming your billing cycle, plan details and total amount.
Please note that requesting a new server will begin a your subscription and immediately process payment for the total amount.
With every server request we also need a primary domain.
This custom domain is used to provision your server so you can smoothly migrate and go live when you're ready.
In the Payment section, you can specify the credit card for each server's payment.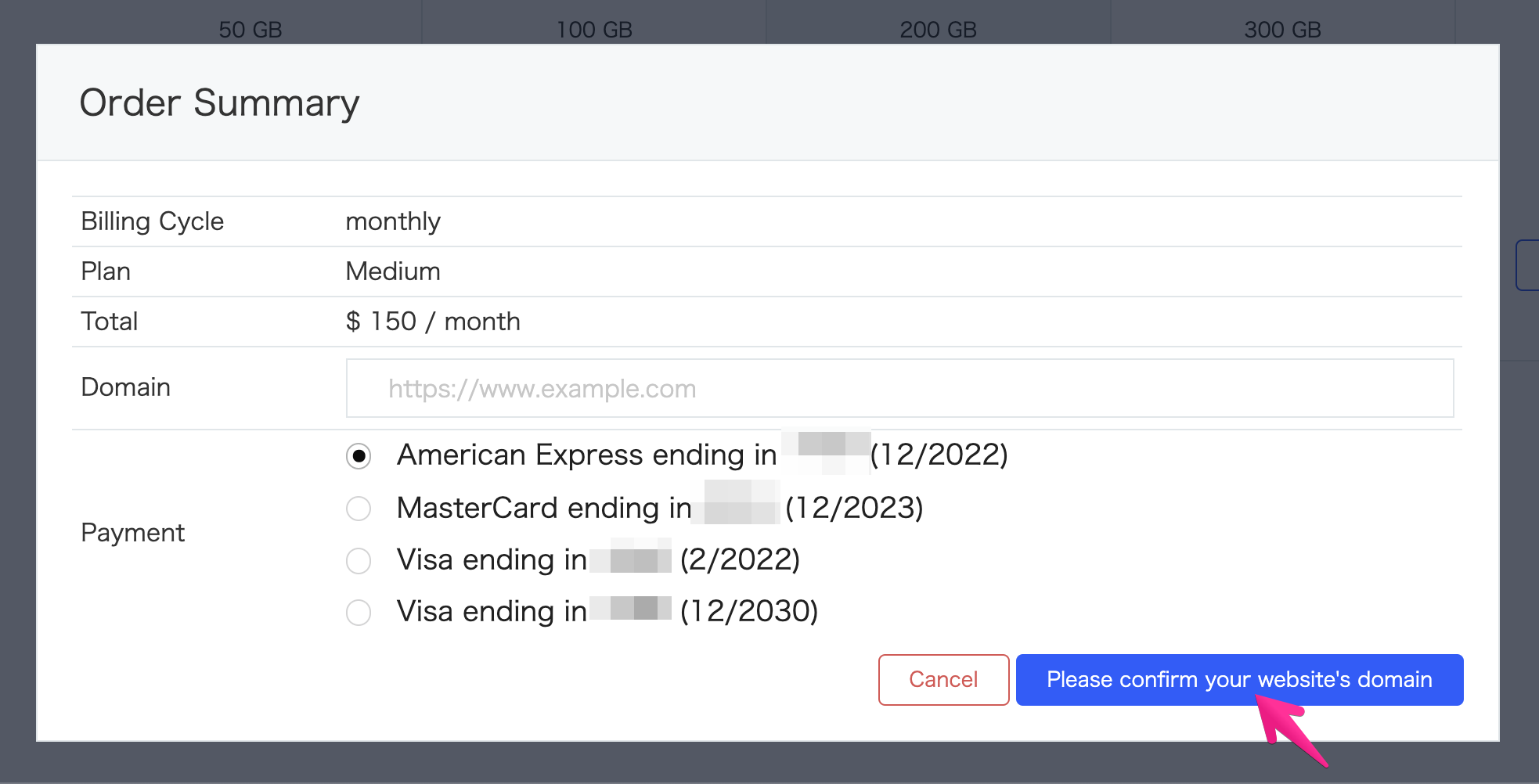 Processing your request
Once you've completed a new server request, we will begin provisioning your new hosting environment and follow up by email when the request is complete.
You should receive the following emails:
An email confirming your request with order details.
A final email when your hosting environment is ready with access credentials.